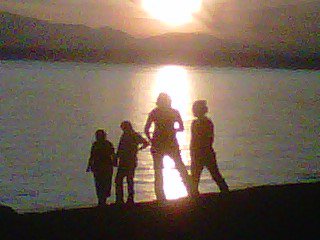 My Summer BBQ Playlist has upbeat songs from: Smoove & Turrell, Stevie Wonder, Until The Ribbon Breaks, Dag, Mayer Hawthorne, Leon Bridges, Jill Scott with Jazzanova, Fatboy Slim, Chemical Brothers, Ramones, Sleater-Kinney, Beach Day, Odesza, DJ Shadow, Major Laser & Deltron 3030.
Tune in to DJ Michele Myers Friday nights at 9pm on KEXP Seattle. A live DJ for select events, she's performed at Seattle Space Needle New Year's Eve, Bumbershoot and Doe Bay Festival.
Michele's produced over 200 radio episodes for KEXP Documentaries. Her book "50 Tips for Artists in the Music Business" has gotten rave reviews from readers. Find Michele's other writing at The Smithsonian Institute, Experience Music Project, The University of Washington and NPR.