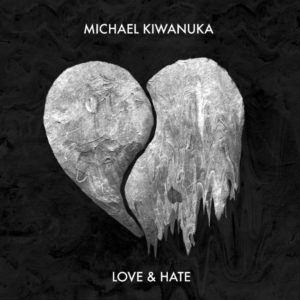 What makes a legendary artist? With so many talented musicians around it often comes down to songwriting and performing abilities, and a capacity to be vulnerable.
As a radio DJ who reviews new music all the time, I often ask myself "does this artist sound sincere, unique?" "Is this song memorable?" "Will I be spinning this in ten years time?"
When listening to songwriter, multi-instrumentalist Michael Kiwanuka's tracks "One More Night" and "Love and Hate," the answer to all of these questions is "yes"!
The melodies are haunting in a good way. His acoustic textures are sophisticated and raw. These songs on first listen feel familiar. There is an urgency often lacking from modern music. On vinyl, vid or digital file, this English soul artist does not disappoint.
Michael Kiwanuka performs in Seattle at the original Showbox theater on May 22. See you there!

Tune in to DJ Michele Myers Friday nights at 9pm on KEXP Seattle. A live DJ for select events, she's performed at Seattle Space Needle New Year's Eve and Bumbershoot. Catch her Saturday, June 24 for a dance party at Olympic Sculpture Park, presented by Seattle Art Museum!
Michele's produced over 200 radio episodes for KEXP Documentaries. Her book "50 Tips for Artists in the Music Business" has gotten rave reviews from readers. Find Michele's other writing at The Smithsonian Institute, Experience Music Project, The University of Washington and NPR.