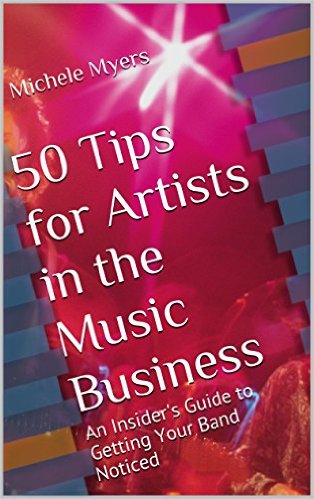 Hundreds of songs come in every year from musicians who want a chance on the radio.
Since I ended up giving the same advice over and over, I wrote this book!
You can find advice here on how to write strong song hooks, submit your music for radio or find the right professionals who can take your sound to the next level.
Want to improve, not just your music, but the look and substance of your band? This short e-book cuts right to the chase, and presents information in the form of steps you can take to positively effect your career. As a radio DJ and musician, I feel I have a unique view that includes both sides of the industry.
Five-star reviews from readers!
"A must-read for musicians! This book is an excellent guide for any musician starting out or for those returning to the business. It also provides several reminders to keep one's ego in check when dealing with people. I rated this book 5 stars because it tells you straight up what you need to know."
"Absolutely great advice! I've been listening to MM for years on KEXP and her advice here is every bit as good as her musical taste, which is impeccable. Do yourself a favor and read this book."
"Five stars. Loved the practical suggestions for the bands/artists from a DJ that knows the music field well."
Available on Kindle and Kindle IPhone apps here.
Michele Myers is a radio DJ and producer Friday nights at 9pm on KEXP in Seattle. She's also spun on WNYE in New York City and KALX at University of California, Berkeley. Michele pumps out a bold mix of music: rock, soul, EDM and more.
A party music DJ, Michele's performed at: Seattle Space Needle on New Year's Eve, Experience Music Project, Seattle Art Museum, Bumbershoot, Chihuly Garden and Glass, Olympic Sculpture Park, Doe Bay Festival, multiple other venues and select private events.
Michele's audio creations at KEXP were the subject of a documentary on CWTV. As a music expert she's been interviewed for The New York Times and Rolling Stone Magazine. With a team of incredibly invested volunteers, Michele was line producer, voice, writer and programmer for over 200 radio stories on musical subjects for KEXP Documentaries.
You can find Michele's radio stories featured by The University of Washington, The Smithsonian Institute, The Frye Museum, Experience Music Project and National Public Radio.