The most memorable music released in the past year includes songs by Zola Jesus and Until The Ribbon Breaks.
Norwegian band Röyksopp also teams up with Swedish vocalist Robyn for one of the best dance floor tracks of the decade.
Röyksopp specialize in lush electronic dance textures. Their 2014 release The Inevitable End is a potent mixture of pop, melody and beats. Starring Robyn on the circulatory opening track "Monument."
Zola Jesus has always been innovative in her dark, beat-based torch songs. If perhaps a bit too melancholy for my personal tastes, you couldn't deny this young American girl's big talent.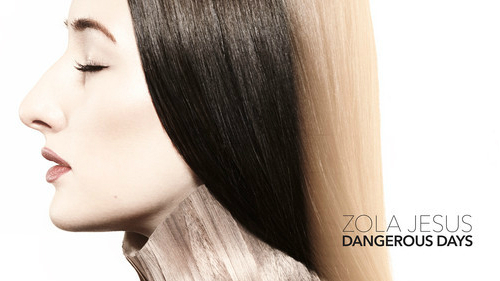 Her propulsive song "Dangerous Days" seems to hail a light at the end of the cave.
This just in. U.K. collective Until The Ribbon Breaks storm the scene in 2015 with bluesy, gritty melodies and funky dance beats.
With rave reviews from Pitchfork, NPR and BBC, their first record A Lesson Unlearnt will work for fans of Jon Spencer, Alt-J and The Heavy.
Here's Until The Ribbon Breaks live at sister radio station WFUV.
DJ Michele Myers hosts Friday nights at 9pm on KEXP Seattle. A live DJ for select events, she's performed at Seattle Space Needle New Year's Eve, Bumbershoot and Doe Bay Festival . Michele's produced over 200 radio stories for KEXP Documentaries and her writing can be found at The Smithsonian Institute, Experience Music Project, The University of Washington and NPR.